An alternative glance at Dobosz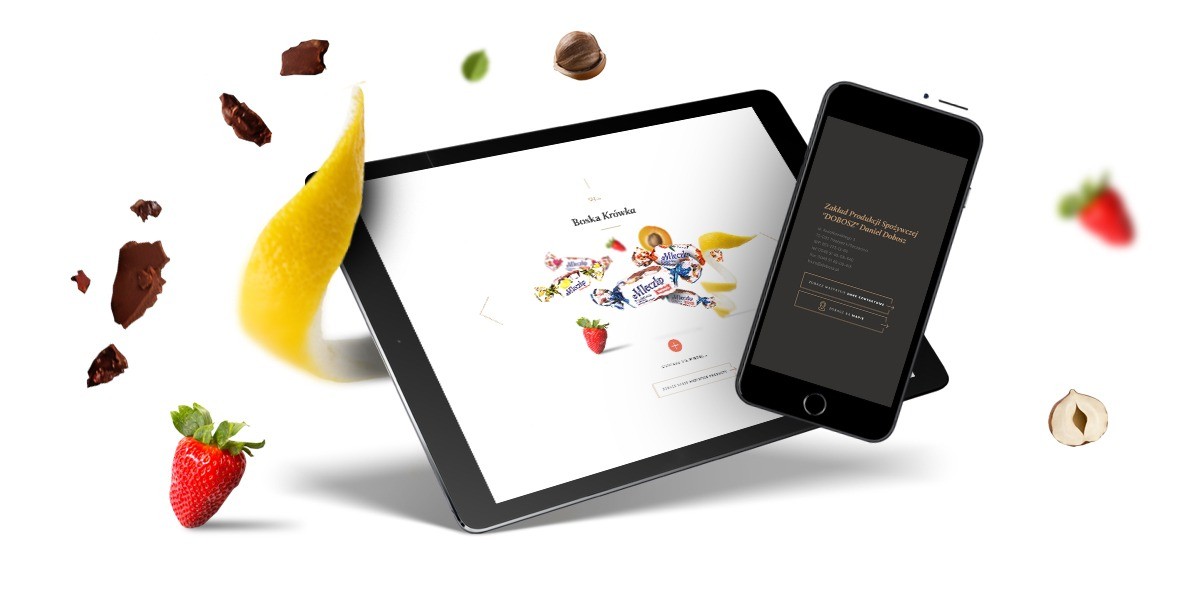 We have been creating new tastes and improving our recipes for 25 years. Now, the time has come to give a new lease of life to our website!
We always present with great pleasure all the sweet novelties of Dobosz. Although this time it's not about sweets and pralines, we are equally proud. We invite all to visit our new website.
The website has been created with Resposive Web Design (RWD) technology which enables adaptation of display to the size of the screen. Thus, it can be viewed on your PC, tablet or smartphone. The website is not only modern but also user-friendly and intuitive. Now you can quickly and easily find all you need, from the history of our brand to description of our products.
The visuals are a real treat. Owing to our co-operation with a team of young graphic designers and programmers we have been able to show the features of Dobosz brand. These have always been the family tradition and the joy of sharing delicious sweets.
Enjoy exploring our new website!